Architectural visualizations in seconds, not hours
Visualization software for architects and industry experts
Unlock the Power of Architectural Visualization with Our Cutting Edge Tool!
Create amazing visuals in a simple AI powered application.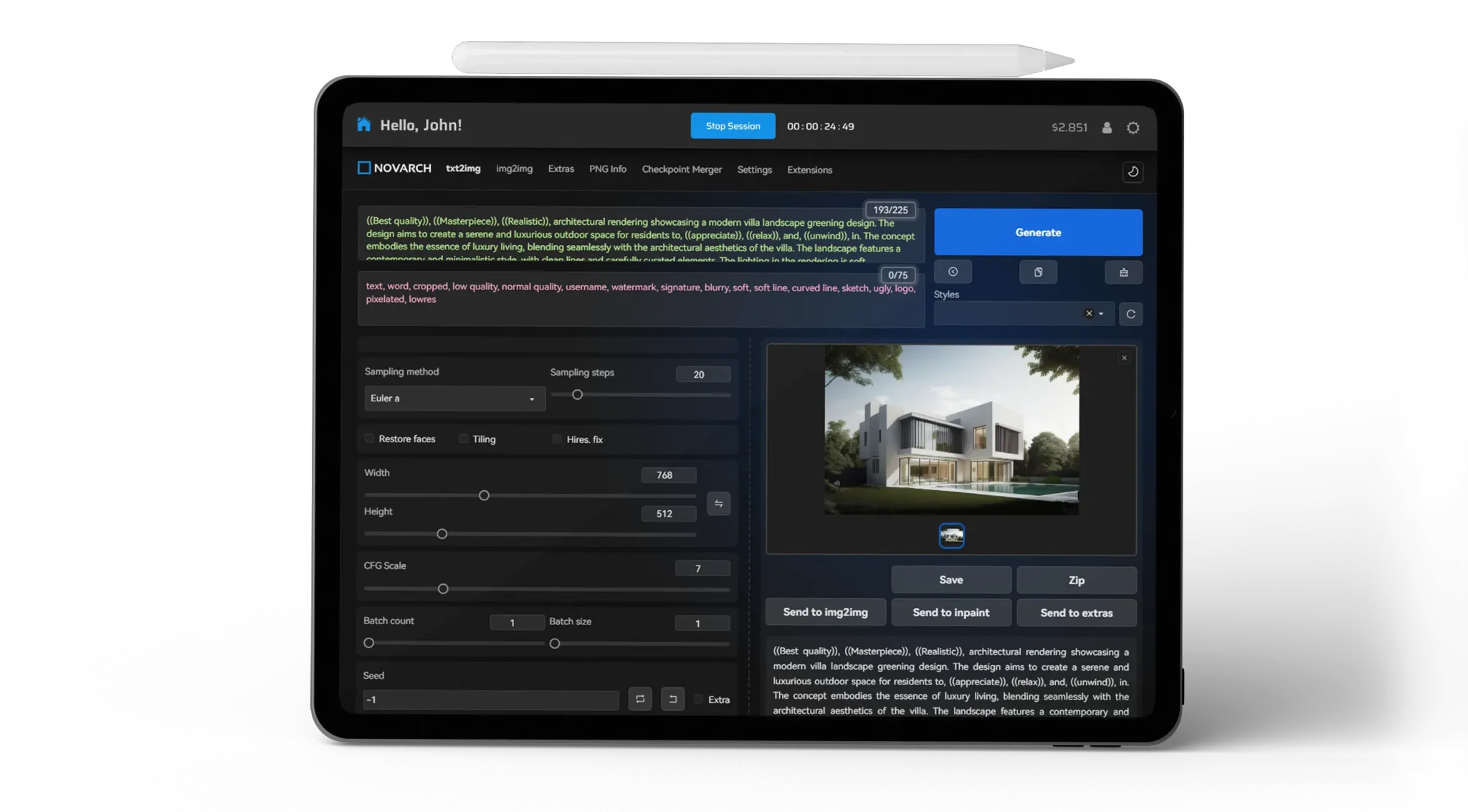 Stunning images in seconds with the help of NovArch
NovArch App simplifies your visualization process by swapping complex old-style procedures with a single software powered by a taught AI model. Basic setting inputs eliminate the necessity of complicated scene setup, lighting and camera adjustment, texture and item compilations, and time-consuming preliminary renders.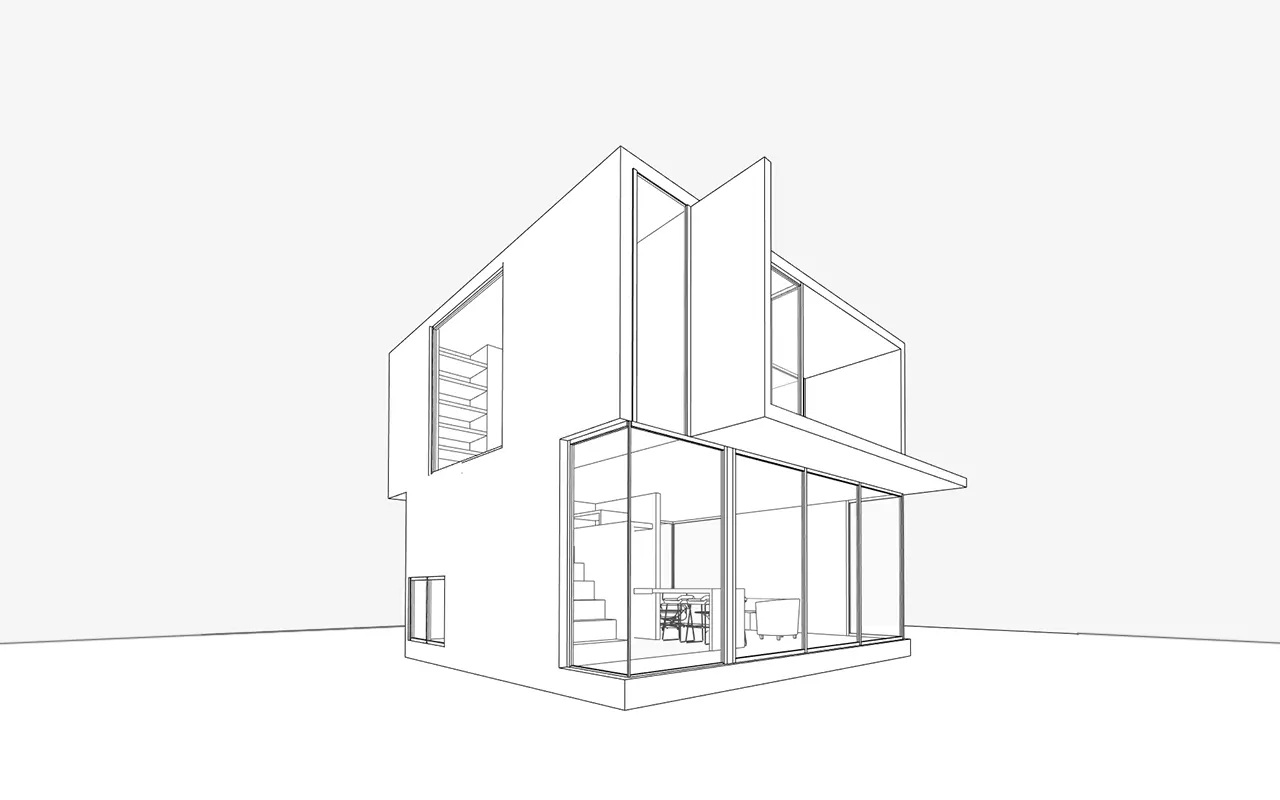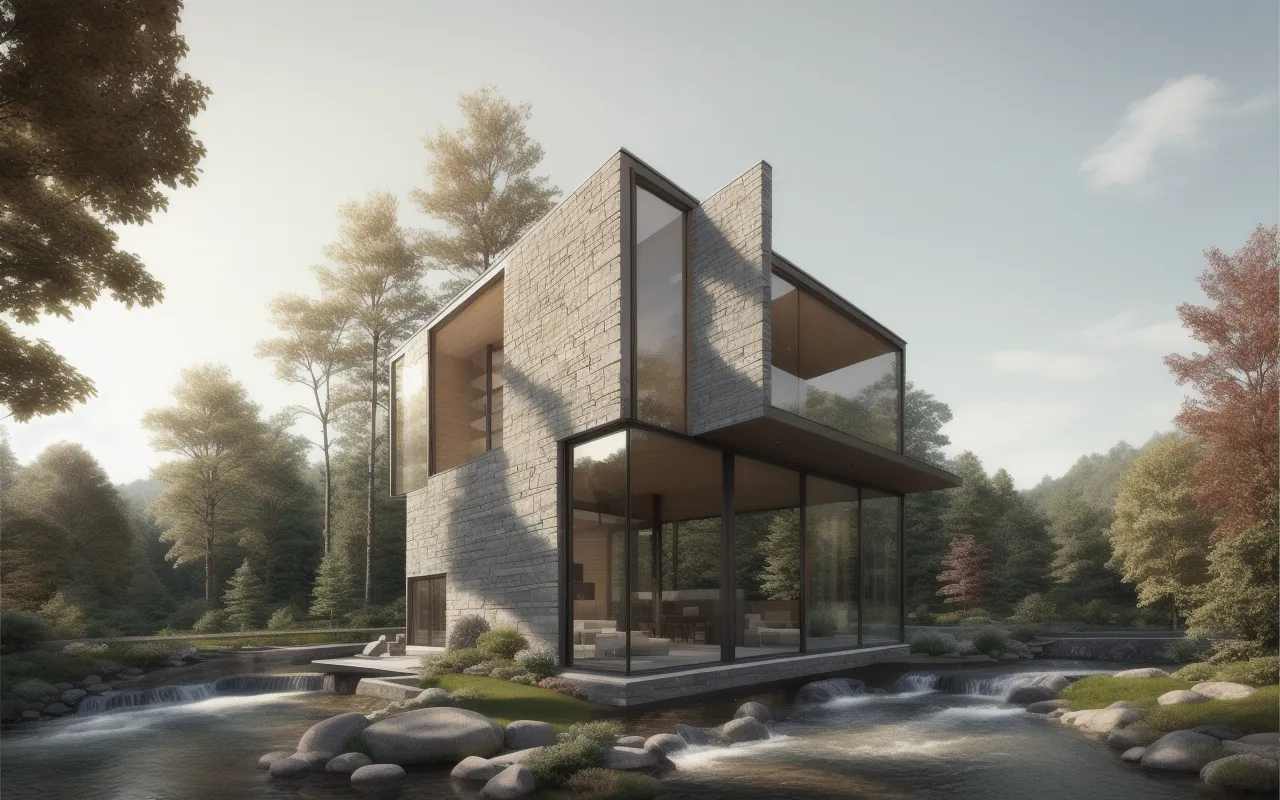 By tapping a few buttons, you can effortlessly try out different vibes. Adapt the atmosphere, emotion, color palette to get drastically disparate finish images. This allows you to rapidly refine and appraise your designs in different contexts or look at alternate designs, finally aiding you in achieving your ideal result with ease.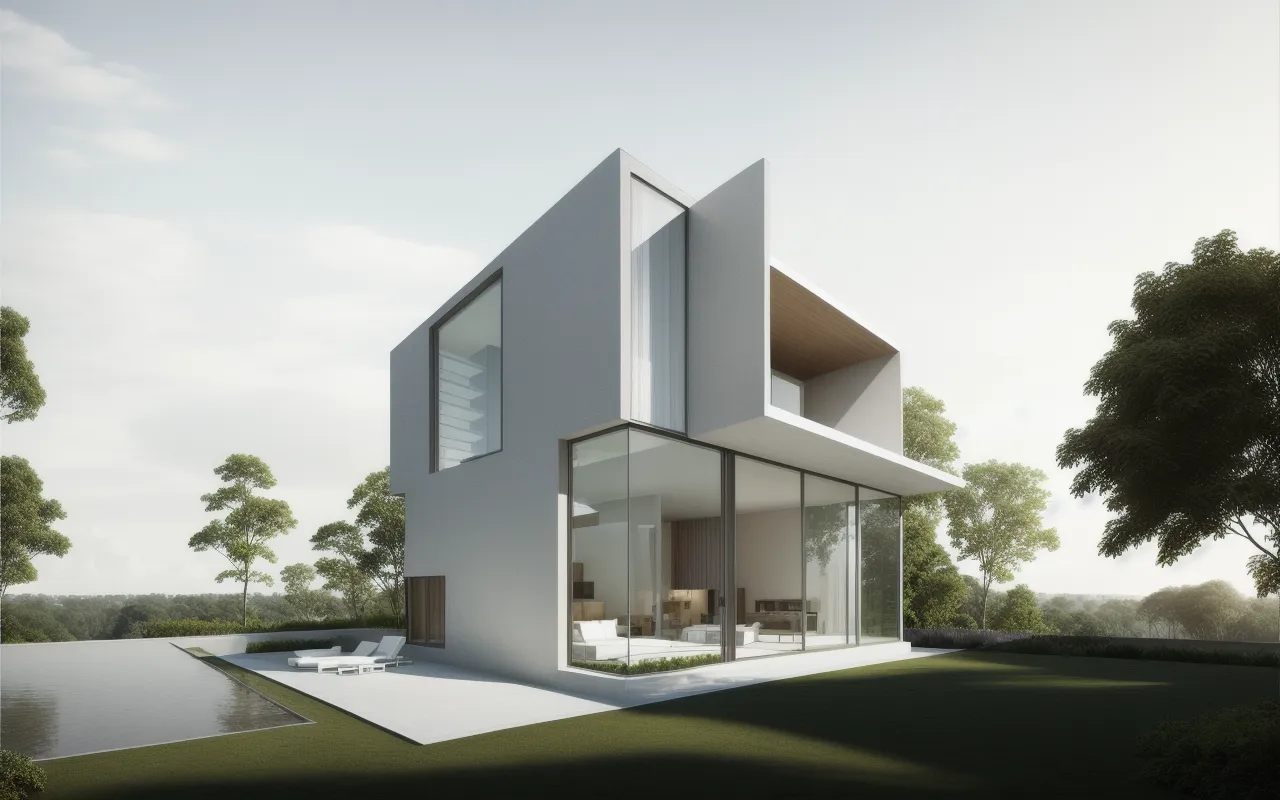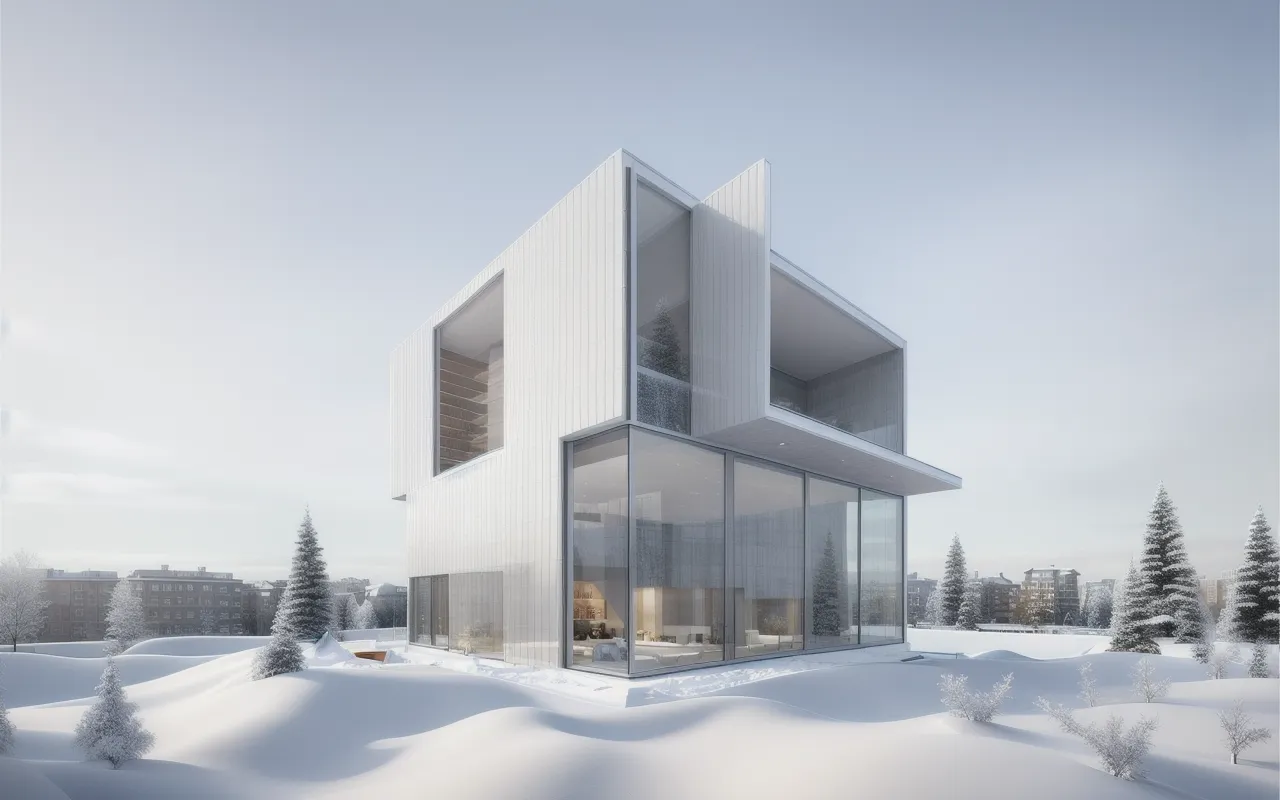 NovArch is an platform-independent app that is hosted on the cloud servers, providing rapid render creation without the need for any specialized hardware components. Its easily accessible on any device, including tablets or mobile phones, with the capability to generate outputs based on input from any CAD or BIM application.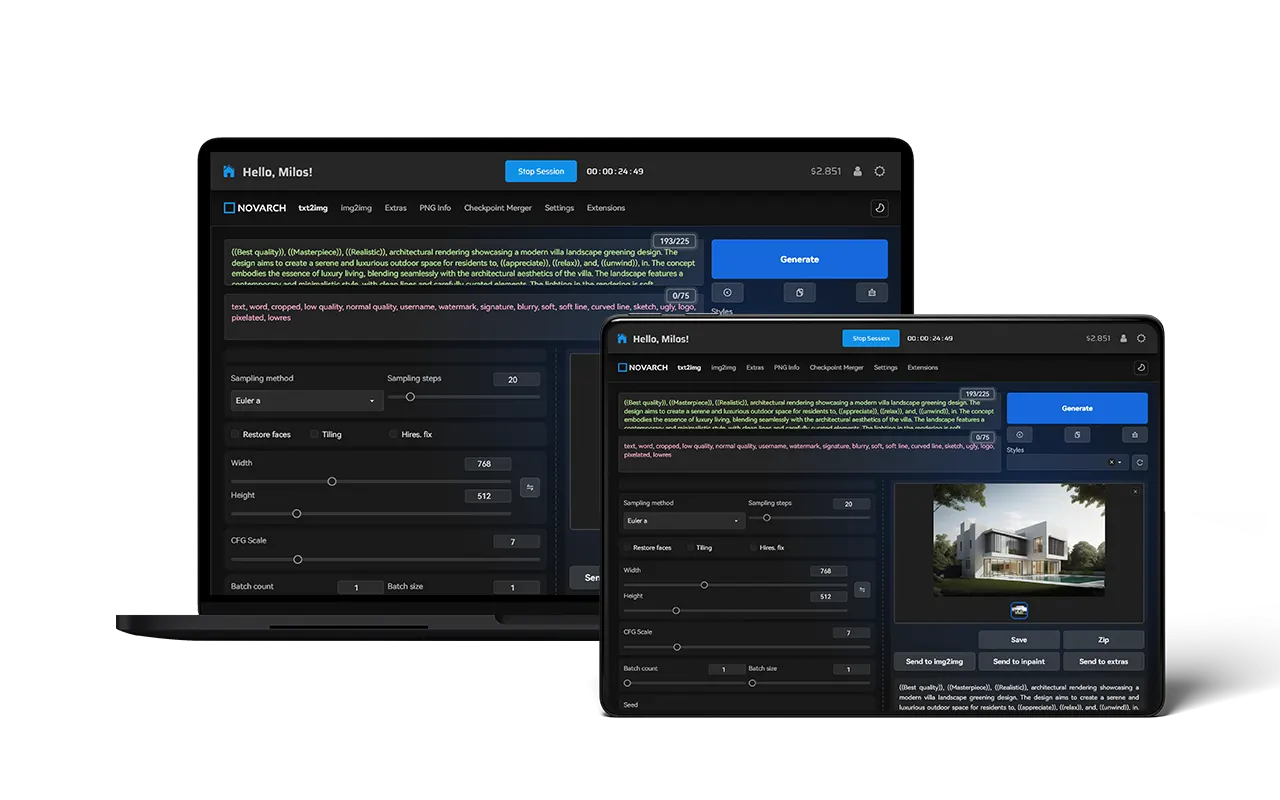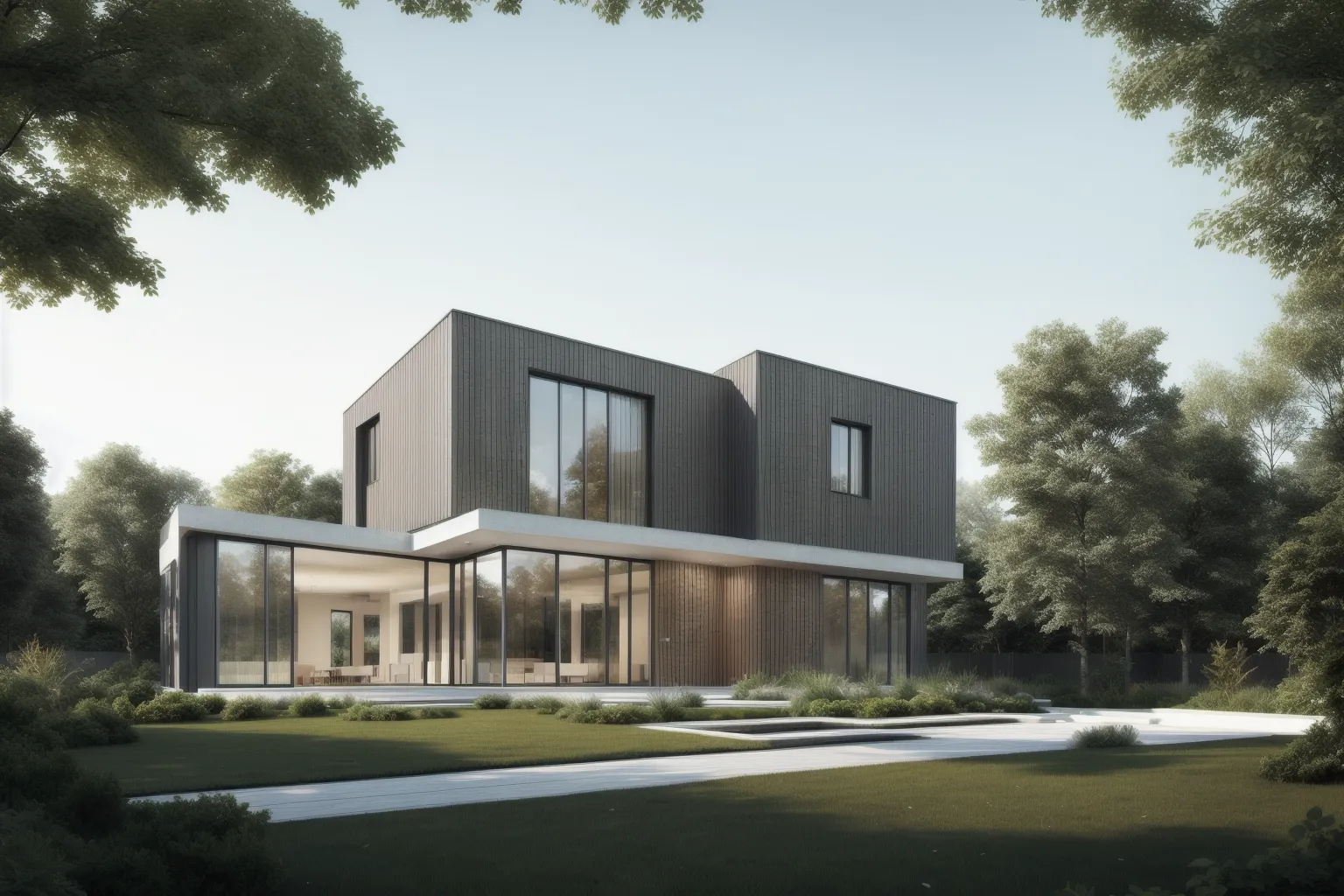 Optimized for architectural visualization
NovArch stands out from other artificial intelligence (AI) applications for generative purposes, as it has been primarily designed and optimized for architectural visualization. This software presents a complete set of tools to produce impressive renderings for your projects, simultaneously optimizing the workflow and removing unnecessary complexity.
Achieving realistic images in three simple steps
Upload an image from the software of your preference. This will act as primary instruction and NovArch will replicate your design and composition.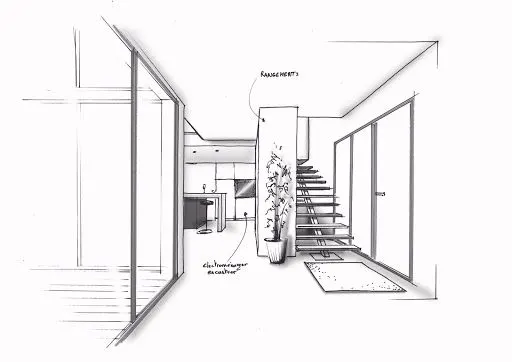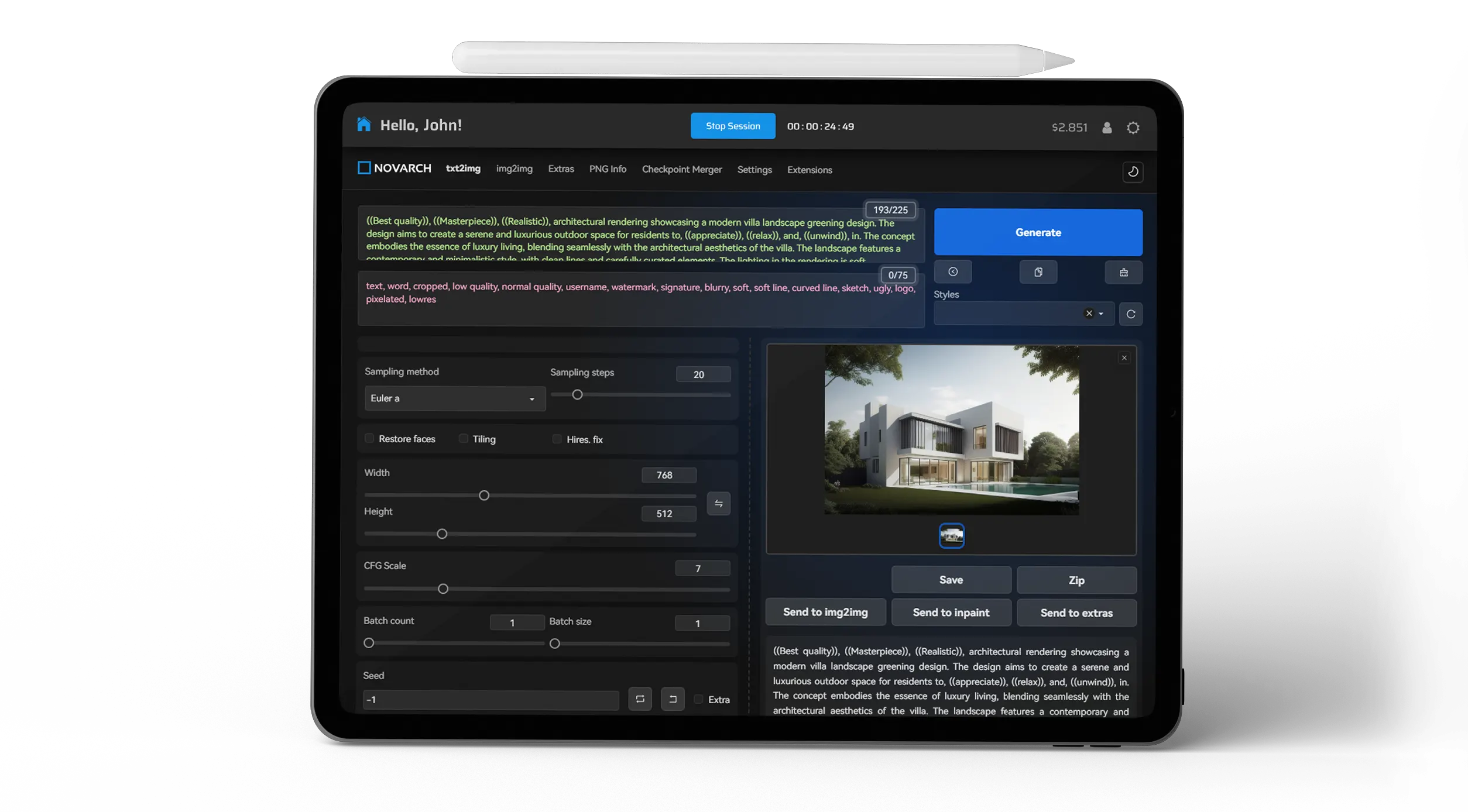 Set the mood and indicate to NovArch the desired visual appearance of the image.
After just a few seconds, the results will be displayed. You have the option to export a high-quality image or generate additional versions.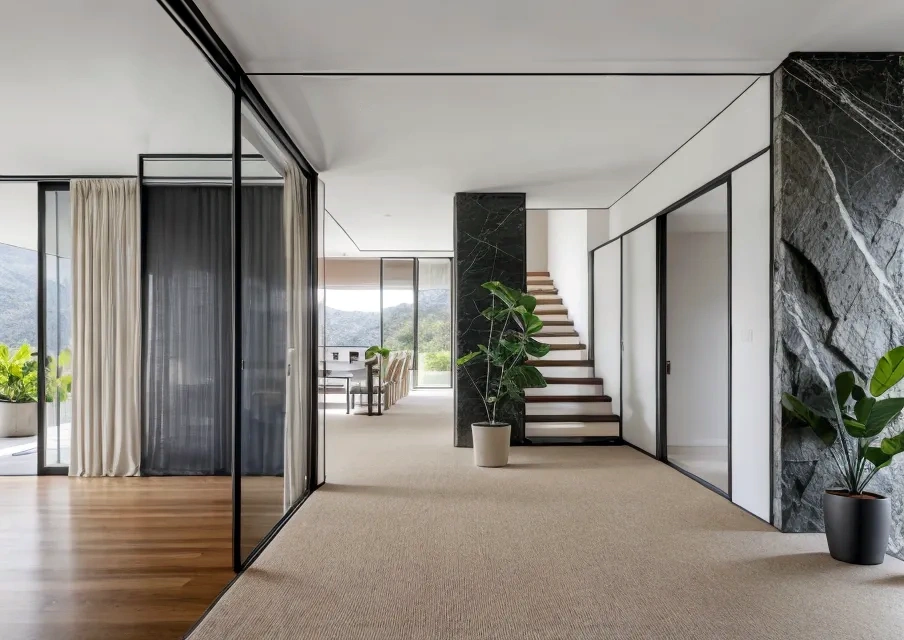 Ready to get started? Sign up and start designing!
The upcoming chapter in architectural rendering
NovArch is a powerful AI-driven visualization app trained for architecture and interior design. It draws upon cloud computing technology and pretrained generative models to offer a unique and special visualization experience.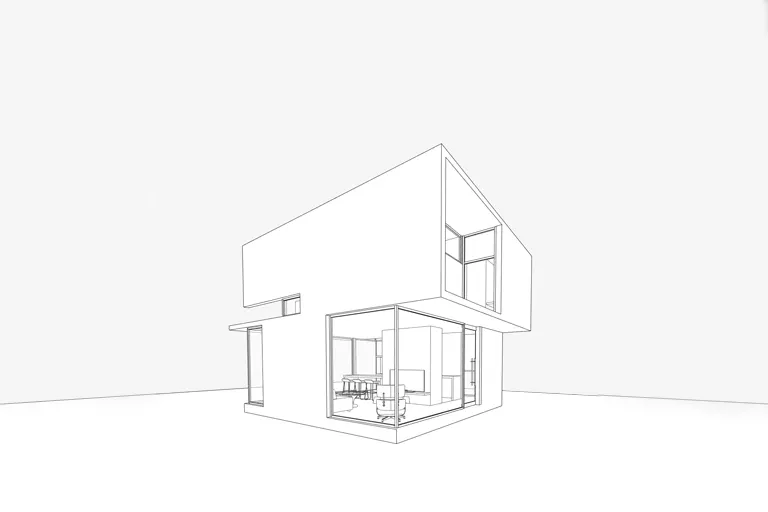 Innovators in architectural visualization
Our team consists of enthusiastic professionals with a diverse range of experience in architecture and AI technology. Our unified mission is to revolutionize architectural visualization through the integration of digital product development and a passion for stunning visualizations. Our objective is to bring long-term transformation to the creation of architectural visualizations.
Ready to get started? Sign up now and start designing!